rogers city, michigan weddings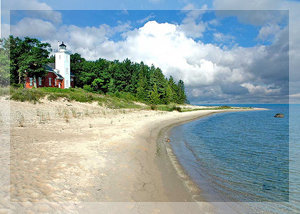 Regardless of the name, Rogers City is about as far away as you can possibly get from the hustle and buslte of any big city. Enjoy a hospitable community where tree lined streets criss cross the earth and the scent of pine and cedar fill the crisp Up North air.

Located in Presque Isle County on Lake Huron, Rogers City is just 35 miles south of Canada's North Channel, making it a great supply point for open water adventure.

Local apple farms, original downtown theaters, and art galleries are all within the city limits. Enjoy watersports, hiking, trail riding and more in this Up North wonderland.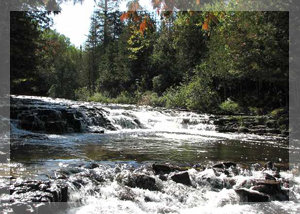 Maritime enthusiasts can take in a visit to Harbor View and catch the majestic freighters of Lake Huron as they enter Calcite Quarry, the largest carbonate mine in the world.

Nearby Ocqueoc Falls, Seagull Point and Herman Vogler Conservation Area all offer stunning natural beauty.

With incomparable outdoor landscapes and abundant lodging opportunities, Rogers City offers a splendid location for any destination wedding or special event.

For additional information on Rogers City, please visit the links below:

Rogers City Area Chamber of Commerce www.rogerscity.com
Rogers City www.rogerscity.com
Rogers City on Pure Michigan www.michigan.org
sunrise coast pure michigan commercial