gaylord, michigan weddings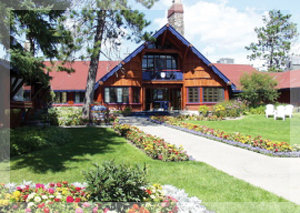 There couldn't be a more central Nothern Michigan location than Gaylord. Located in the exact center of Northern Michigan directly on the Earth's 45th parallel, Gaylord is unique because of its stunning surroundings, up north ambience and easy commuting access via I-75.

Gaylord truly offers something for everyone throughout every season. Known as Michigan's Alpine Village, Gaylord's Alpine themed shopping district provides visitors a quaint, unique setting with a distinct, European charm.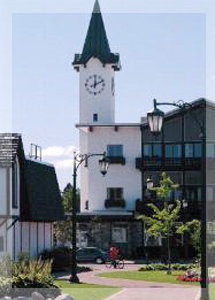 One of the greatest features about the Gaylord area is the wide array of quality lodging accommodations that dot the surrounding areas. Choices include rustic cabins and campgrounds, posh, modern resorts, cozy, private homes and brand name hotels.

21 championship golf courses span the landscape, many with national rankings. Ski resorts, miles of unspoiled snowmobile trails, and unlimited other outdoor options abound.

For weddings, Gaylord offers a truly convenient location for those seeking the solace of Northern Michigan with an easier commute. Nestled directly along I-75, Gaylord is a mere 3 hour drive from the metropolitan Detroit area. Out of town guests will revel in the easy commute and marvel at the area beauty.

Gaylord, Michigan offers endless possibilities for a fabulous up north wedding in Northern Michigan.

For additional information on Gaylord, please visit the links below:

Gaylord Chamber of Commerce www.gaylordchamber.com
Gaylord Area Convention & Tourism Bureau www.gaylordmichigan.net
Gaylord on Pure Michigan www.michigan.org
Gaylord Gallery