drummond island, michigan weddings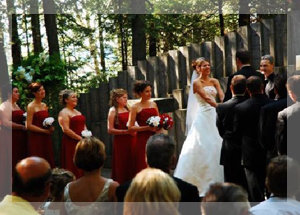 Noted as Michigan's ultimate playground, Drummond Island boasts amazing, uncomparable scenery found only in the northernmost part of our country. 150 miles of Lake Huron shoreline span the main island which is accessible via car ferry from nearby Detour.
Technically part of Michigan's Upper Peninsula, Drummond Island is one of the largest islands in the St. Mary's River. Along the eastern side of the island is the beautiful False Detour Channel through which the Canada-United States border passes.

Visitors of the island will revel in lush scenery, and amazing outdoor adventure. From exploration of one of the many area shipwrecks to one of the largest closed loop trails for off road adventure, Drummond Island aims to please the active enthusiast.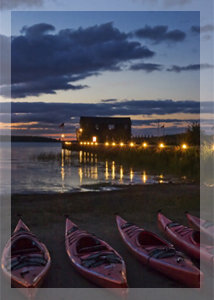 Comprised of 83,000 acres, Drummond Island boasts 133 square miles of forested lanscape, and 34 stunning, inland lakes. Quaint bed and breakfasts, lush retreats, and cozy motels dot the island, offering a wide variety of accommodations for special occasions.

For weddings or special events of any type, Drummond Island, Michigan offers something extremely unique. Unspoiled and uncharted territory for the truly nature minded traveler abounds on this pristine island getaway.

For additional information on Drummond Island, please visit the links below:

Drummond Island Tourism Association www.drummondislandchamber.com
Drummond Island on Pure Michigan www.michigan.org