alpena, michigan weddings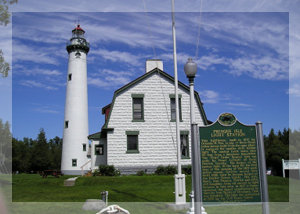 Tucked away on Lake Huron's famous Thunder Bay, Alpena, Michigan offers a friendly, historic city neslted along the sparkling shoreline of the Great Lakes.

Incorporated in 1871, the picturesque city of Alpena is considered one of two anchor cities in Northern Michigan, with Traverse City being the other, over on Lake Michigan. Lighthouses and historic places of interest dot the downtown and surrouring communities.

Outdoor activities abound during every season in this waterfront city. Visitors of Alpena enjoy fishing, canoeing, kayaking, sailing and even snorkeling. Snorkel and scuba enthusiasts can explore over 200 area shipwrecks.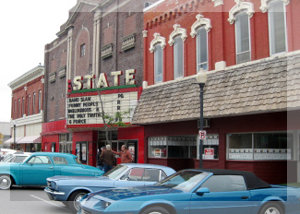 Historic inns, cozy motels and private cabins and cottages offer plenty of lodging accommodations, dedicated to accommodating every budget. Museums, elk viewing, wine tasting, and of course the National Marine Sanctuary are all on the docket as passtimes in the city of Alpena

Throughout any season, Alpena offers a hospitible backdrop for weddings and special events. From stunning natural landscapes to full amenity family resorts, Alpena has plenty to offer in regards to ceremony and reception venues.

Commercial air service to the Alpena County Regional Airport via Delta/Northwest is available from Detroit and Sault Ste. Marie. By car, Alpena is accessible via I-75 to M-32/M33 east.

For additional information on Alpena, please visit the links below:

Alpena Area Chamber of Commerce www.alpenachamber.com
City of Alpena www.alpena.mi.us
Alpena Convention and Visitors Bureau www.alpenacvb.com
Alpena on Pure Michigan www.michigan.org

pure michigan commercial