advertising for non-vendors
Available Advertising Opportunities For Non-Wedding Businesses
While NN prides itself on never placing ads on vendor pages, we do in fact have advertising opportunities available on our non-vendor pages such as this one. These ads are designed to market businesses that are not directly involved in the Northern Michigan wedding industry.

All banner ads are 2.77" square, full color, just like the sample shown below and at bottom left. Ads are available at $100 per calendar year. Ads include click-through to your website and artwork creation. Artwork is limited to the style seen here and all ads are placed below the main navigation menu at left.

If ineterested, please email us today.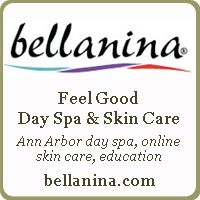 For information on combined advertising packages, please email us so that we may discuss your specific needs and how Northern Nuptials can benefit your business.

Partnerships
Northern Nuptials is currently in process of confirming a number of very important partnerships with area businesses and organizations such as municipalities, chambers, counties and other government organizations.

Our mission is to effectively and accurately promote all of northern Michigan as a premier location for destination weddings. If that sounds like a similar goal of yours, we should definitely talk.